So, you love connecting people with their true self, with who they really are…
Today I'm going to share with you a way that you can connect even more people with who they really are.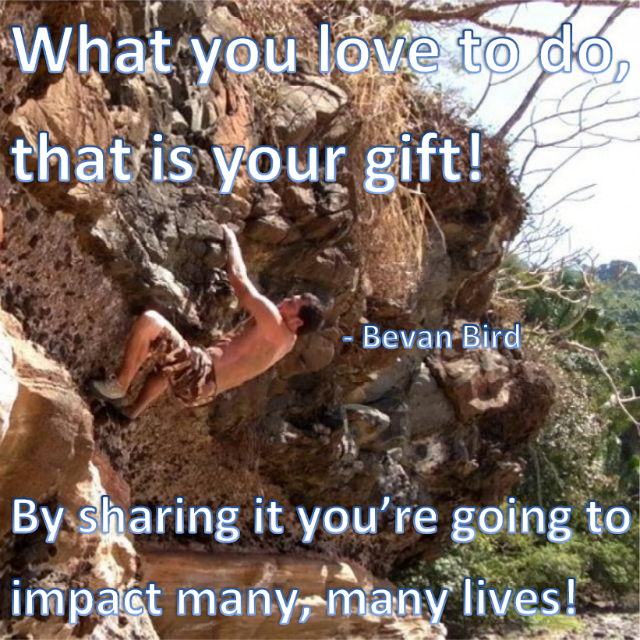 Yes, you love connecting people with who they really are…
So do I!
Hi, I'm Bevan Bird and I'm glad you're here. Here's how glad I am: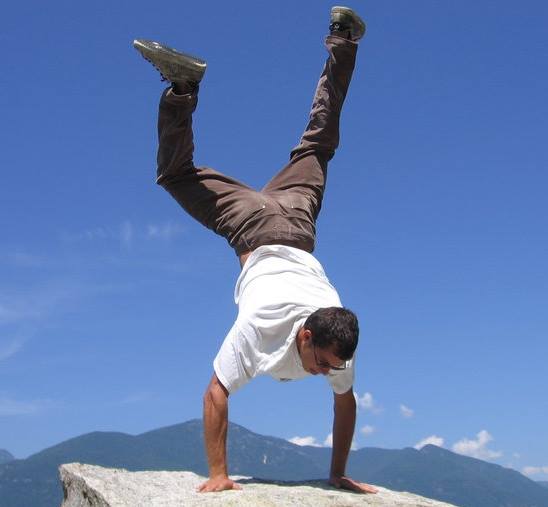 Like myself, you have you own unique way of encouraging, reminding or inspiring people to live their own life authentically being their true self, allowing their light to shine, discovering their gift and sharing it with the world.
Here's how you can connect even more people with who they really are:
Codify a process that you would go through with someone to help them connect with their true self, if you were with them in person… and teach this for free online in a video, audio, blog post or article.
People will be able to do it their self.
Don't worry!
It won't cut into your business.
In fact, it can help your business flourish.
You'll be helping more people connect with who they really are, you'll be fulfilling your mission here on Earth, and some of the people who discovered your life-changing content will do various things that will benefit you.
Some of them will share your content with their friends or networks. And you never know who you'll reach. (I've been pleasantly surprised multiple times by the influential people who let me know they were impacted by my content in the past.)
People share stuff that changes their life or that they think would change their friends' lives.
Some of them  will opt in to receive your gift (click here for an example) and give you permission to keep in touch, so you can build greater trust and relationship with them over time – and some of these people will appreciate more of your help and want your help as a coach and may hire you or purchase your products and services.
Some of them will sign up for your newsletter or follow you on social media after 'meeting you' via you life-changing content, because they want more… they love your energy and want to be around you more, want to learn more from you, or want your help to go deeper than they could by following some Do-It-Yourself information you've shared online.
You are an infinitely-unfolding and expanding being, there's no way you can be completely replaced by your content!
You can always dig deeper.
You can always look at things from a new perspective.
You might have to use a different approach to help a particular person such as telling a different story, using a different analogy to truly help them understand their own magnificence, and give them a new realization of how amazing they are!
And so, your light will always be needed.
The way you work is unique, evolving and can never be fully defined.
Even if you have a solid codified system that you go through with clients, you are full of potential and able to evolve to meet individual needs in every single session.
By sharing your process with the world, you'll be empowering far more people to connect with who they really are, the world will be a happier place and your business is going to grow, too.
I hope I've convinced you to share your process with the world by posting it online in a variety of media.
Write it, speak it, shoot a video.
Please begin sharing more of yourself with the world.
We need you to shine brighter and impact more lives. We need more people who have come alive, and you're the one to show them how!
Please create more content teaching people a way they can connect with their true self.
And if you already have, do more.
If you have already, then please share that content with me, so that I know you exist and so I can reshare it with my network.
I love connecting people with who they really are, and to impact the whole world, I'm going to need your help! I can't do it alone.
Let's work together to reach the whole world and create a world where everyone lives in joy and abundance, doing what they love.
I'm all for right livelihood. Are you?
Thank you.
So, please share your content (that helps people connect with who they really are) with me so I can pass it on to people who are looking for your help, and maybe I'll introduce you  to other awesome people like yourself so you can be friends or even work together to accomplish your mission even better. We could all use more support, right?
You can connect with me on Twitter here and on Facebook here and please share your amazingly valuable content with me, whichever way you want to!
I look forward to hearing from you, meeting you and knowing you one day!
Much Love,
Bevan Bird
P.S. If you want some help building your authentic tribe, I've created an ever-expanding resource for you here: http://tribeuniversity.com