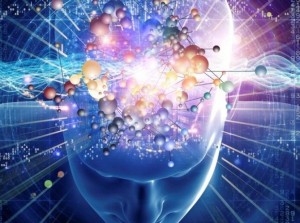 I've been talking with some of my friends and they've urged me to explain what I did to go from broke to a six figure income this year. So here goes…
I had made choices that led me to be in this situation just before Christmas time in 2011: I had a broken leg in a cast, getting around on crutches and was sleeping in a hammock outside under a tarp in the snow in the BC interior. Pretty chilly.
At the beginning of this year, I was about $30,000 in debt. The only Internet access was in town, a half hour drive away, and my dad and I went to town a few times each week. Let's just say my outlook was not all that optimistic at that time.
But I received an e-mail on February 3 from a friend of mine, a successful businessman. It was a short message telling me to take to heart an article based on The Law of Success by Napoleon Hill. I'll include that article in its entirety below, but first I'll share with you what I did that led to me earning over $100,000 this year.
I followed the instructions in the article. Yes, that's what I did. (I'll go more into the details in a moment.) Then I did a little networking online. I got a job offer and after a quick mental calculation realized that if I took the job I'd be able to reach my goal, so I did it.
Following the instructions in the article to the letter, I got a little pocket notebook and wrote my major desire in life (my single most important goal) on the first page. On the next page, I wrote what I intended to give in return for that which I desired. On the third page, I wrote the expression of gratitude for the blessing with which I was gifted at birth, that being the power to take possession of my own mind and direct it toward whatever end I may desire.
These were my statements… (And they didn't start out exactly like this, but I modified them into these over time…)
1. "My major Desire in Life is to receive $100,000 Canadian this year, 2013."
2. "I intend to help surveyors do their data processing and computations faster and easier with custom software I create to fill their every need."
3. "Oh Divine Providence, I ask not for more riches, but for more wisdom with which to accept and make wiser use of the riches I received at birth in the form of the power to control and direct my mind to whatever ends I desire."
I then carried the notebook with me and referred to it at least a dozen times each day, reading it aloud with feeling, memorizing my statements so they would become a part of me and I wouldn't even need the notebook anymore!
I felt a shift in the energy in my body. I felt that the gratitude statement was extremely powerful.
I also used the rest of the notebook as a success and gratitude journal; each night before I went to sleep, I listed my successes of the day and what I was grateful for. This practice I learned from Colin Sprake.
It says in the article to "start right where you stand now to begin giving." Each time I read my statements, I would be refocused on my goal and what I intended to give in return for its realization. I was also creating a habit of thought, thereby shifting my vibration, and therefore shifting my point of attraction. (Have you read Ask and It is Given? If not, order it right now from Amazon and you will thank yourself later!)
Every day I worked on creating value for surveyors with my software, or communicating with them, helping them solve problems.
I wrote a blog post so that my site here (BevanBird.com) would be focused upon software for surveyors, instead of upon building a business with social media, which was my previous niche. I updated the SEO tags and put up a new header graphic. (When you do this, I recommend you get a professional graphic designer to create it for you.)

This is the biography I added to my profile, so it would appear at the bottom of each post:
"Bevan Bird creates Custom Office Software for Geomatics Engineers to get their work done quickly, reliably and accurately. He has been programming since 1993 and holds a Bachelor's Degree in Geomatics Engeering Technology with Honours. Want to become an office superhero? Ask him how. He lives near Princeton BC with his dad and German Shepherd / Airedale cross, Bullet."
Once I had that post up on Feb. 13, I started re-connecting online with all the surveyors I had worked with over the years, as well as with any other industry contacts I had. BCIT instructors, fellow students, colleagues, etc.
I used e-mail, Facebook, LinkedIn and Twitter and connected with about 30 people. I was telling my friend this story the other day and she asked me how I began my conversations with them. She guessed that I told them I was looking for work. That's not what I did. It's all about creating value first and then communicating that value. I told them I was creating software to help surveyors do their job quicker and easier and that if they ever have a problem, let me know and I would help them solve it. I had an attitude of serving. I came from a place of having value to offer.
I was positioning myself uniquely in the market. "I am an engineering surveyor who creates custom software for the industry." It is the combination of skills and traits that creates unique value.
Here's an example of an e-mail I sent to an industry contact, someone who worked at the same surveying company I did. (This format is inspired by the book The $100 Startup, which I recommend highly for entrepreneurs in the startup phase.)
——————————————-
Hi [FIRST NAME OMITTED FOR PRIVACY],
I wanted to quickly let you know about a new project I'm working on.
I'm starting a business in Geomatics office software, and the goal is to help surveyors become office superheroes. I aim to streamline office work for surveyors all around the world, giving them greater esteem and a more positive work environment.
I plan to offer:
* Time-saving Tools
* Custom Software
* Data Processing Service
But I want to make sure that I offer solutions that surveyors (or surveying firms) will buy. I would like to talk with you about this sometime soon if you're willing. But first, I want to offer you some help free of charge, since we're old friends. I believe in giving real value.
What's the most tedious (time-consuming) task you do regularly in the office? (I want to streamline it for you.) Or I could take a look at your most unwieldy spreadsheet and see how I can simplify it and make it more convenient for you. Or if you have a more pressing problem, let me know about it and I'll help you with it. I may already have a custom software solution tucked away.
Thank you for your time.
Bevan
——————————————-
I sent that same e-mail to 20 people on Feb. 14, changing only the first name in the greeting. Only one responded, but she did give me something specific to go on: her current most time consuming task was the editing and feature extraction from LiDAR data which was a semi-automatic process, but still required a lots of manual (visual) editing.
Through experiments, I found it was more effective to send a shorter message initially. Especially since I hadn't talked with these people in years. Finally I realized the greatest response came from approaching people in the most casual and friendly way ("Hi [Name], how's it going?"), thereby beginning a natural conversation, and then later bringing up what I was working on, only after I had asked questions and found out what was happening in their life.
People don't care how much you know until they know how much you care.
Everyone loves being listened to. Ask them how they are doing, what's happening? Get them to elaborate.
The one who asks the questions, controls the conversation.
Key points, my friend.
For example, I sent this message to re-connect with a co-worker on Facebook:
Hey [First Name], it's Bevan, we worked on the highway job near Banff. How are you man? Are you still in surveying?
On Feb. 27, I uploaded the second blog post and I continued networking in a very focused way.
I was just starting to share some of the software I had created and refined over the years, but I didn't get very far with it before I got a job offer through a friend that I reached out to connect with on Facebook.
After I sent my friend (and co-worker from a previous employer) a friend request on Facebook, without even sending a message, he messaged me the following on March 14:
You never know from whence opportunity will come to you, but it most often comes through people who know you. 
(By the way, when you send friend requests on Facebook, you should always send a message to begin a conversation and connect with the person. But my friend knew me and liked me already, from the time we had worked together. We're both professionals at what we do.)
When the job offer came so quickly (only 5 weeks after I began verbally reciting my goal, intention and gratitude statements), I hadn't yet made any money from my new business of custom software development. I was just getting the word out about what I offer and building my credibility by sharing my expertise and looking for new problems to solve. Since I would be able to reach my goal of generating a six figure income in 2013, I took the job. It was guaranteed hourly pay. I'd been flat broke for two years, after quitting my last surveying job and trying to create a social media consultancy business, which flopped. So I went with a sure thing.
I'm going to make a confession.
At that time, I didn't want to do the job. I was accustomed to my lazy lifestyle, hanging out with my dad in Princeton BC, but I was determined to do whatever it took, even though that meant working in Fort McMurray in a tar sand mine and getting up really early and working 12 hour days, every day, 7 days a week. I went for it and got the job. They needed someone with my skills.
What I did online really helped me get noticed. My co-worker later told me he saw what I had posted and that got him thinking that I would be a perfect fit on their current project, which was one of Western Canada's Major Projects.
And the new job worked out really well. The work is interesting. We are specialists. I get paid more than I did before. My employer and I are a good fit. I was awarded the opportunity to actually create and use my own software on the job, which was a new experience for me.
By June, I realized that I was actually earning $100,000 in 2013 and helping surveyors work more efficiently and effectively with my custom software solutions!
The statements I had repeated to myself over and over had become my reality.
Cool.
Back to the story of what I did…
I posted a third time on March 19, and that was it for unpaid content creation. After I was hired, I was incredibly busy and I just focused on my job and negotiated a pay raise after the first month of work.
I am grateful that my surveying job doesn't take up all of my time (that was a complaint I had about my first surveying job.) I wanted to have a life (outside of work) and be able to enjoy my time with my girlfriend. I was away so much with my first job that it was really difficult to even have a girlfriend. Well…

I met my lovely girlfriend on June 9, when I was in Vancouver on a break from work in Fort McMurray. She has an amazing smile! (There's a funny story about how we met… She found me by searching on Google for how to invite all your friends to an event on Facebook, and found my blog post. At that time the end of the post said something like "If you found this useful, please buy me a cup of coffee" and there was a image of a coffee cup and when people clicked on it, they landed on Paypal and could send me money so I could buy coffee… She found it very useful for event promotion and wrote to me in gratitude wanting to buy me a cup of coffee, since she didn't realize I meant, "click and send money online" … and I happened to be coming to Vancouver the next week so I took her up on it. We had a blast and felt great peace and happiness when together. The rest is history. And when I have a good photo of us that we both like, I'll put it here.)
With my current job, I'm blessed to make more than enough money working just part time, and so I got back into networking so I can build residual income streams by helping people who are looking for greater freedom achieve it! I'm very grateful!
Networking is a friends for life program. It's personal development disguised as a business.
Now that I am back in Vancouver, I'm working at my surveying job (we specialize in industrial alignment) and building residual income streams part-time.
Do you want to add $10,000 a month to your residual income with a small little team of only 80 people? Get in touch with me to find out how that is possible. Just write me a quick message sharing your intention and why you want this.
And, if you're like me and love to travel, and you want to save up to 75% on resorts, cruises and restaurants, for the rest of your life, let me know.
This is me near Playa Chacala, at a little secluded cove living life to the fullest… literally making a dream come true!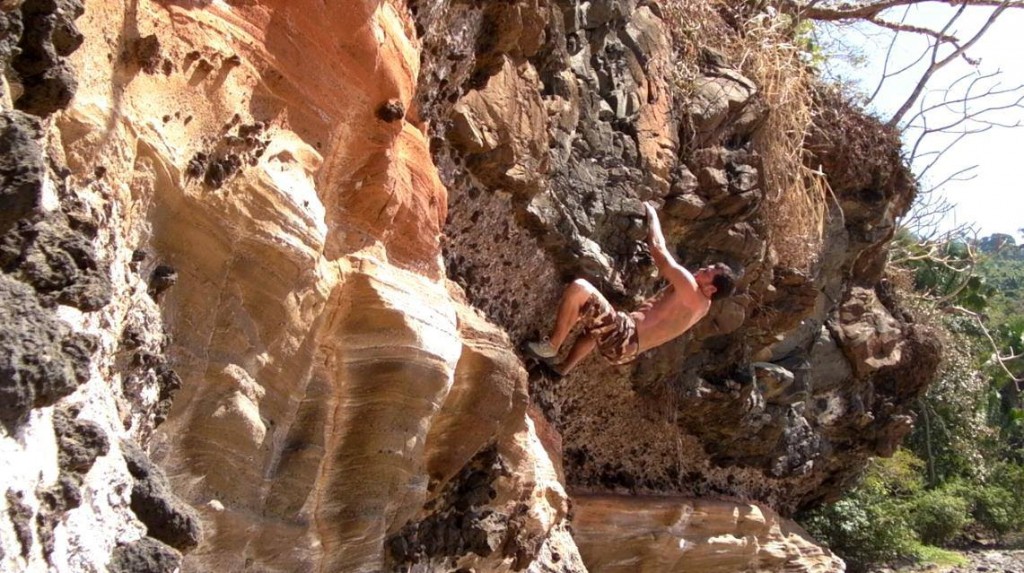 … So that's how I went from broke to earning over $100,000 this year, 2013. I decided on a definite goal, I repeated it to myself until I was blue in the face, and I TOOK ACTION.
It's been great talking with you, my friend.
Please take this to heart
~ Bevan Bird
Dream Travel Networker
–
Napoleon Hill – The Law of Success
"You can learn to acquire vast amounts of wealth by learning to think like the men and women who have already achieved wealth and success." -Napoleon Hill
"My search lead me to the study of the spiritual forces with which all of us are blessed. And it was in this field that I came upon a clue which has enabled me to help millions of people to find their earthly destinies. I want to describe my discovery in the simplest terms possible, because it will reveal to you why it is true that whatever the mind can conceive and believe the mind can achieve, regardless of how many times you have failed in the past or how lofty your aims and hopes may be.
I got my first fleeting glimpse of the profound law which provided the means by which we may choose our own purpose in life and obtain it while I was being coached by Andrew Carnegie during the organization of the Science of Success Philosophy. I had just finished telling Mr. Carnegie that I feared that he had chosen the wrong person to give the world the first practical philosophy of personal success, because of my youth, my lack of education and my lack of finances. Well, at this point Mr. Carnegie delivered a lecture that I shall never forget because it changed my entire life and paved my way for my helping to change the lives of millions of people, some of them not yet born.
"Let me call your attention to a great power which is under your control," said Mr. Carnegie, "the power which is greater than poverty, greater than the lack of education, greater than all of your fears and superstitions combined. It is the power to take possession of your own mind and direct it toward whatever end you may desire. This profound power," Mr. Carnegie continued, "is the gift of the Creator, and it must have been considered the greatest of all of his gifts to man, because it is the only thing over which man has the complete and unchallengeable right of control and direction."
"When you speak of your poverty and your lack of education," Mr. Carnegie explained, "you are simply directing your mind power to attract these undesirable circumstances. Because it is true that whatever your mind feeds upon, your mind attracts to you. Now you see why it is important that you recognize that all success begins with definiteness of purpose, with a clear picture in your mind of precisely what you want from life."
Then, Mr. Carnegie continued his speech with a description of a great universal truth which made such an impact upon my mind that I began then and there to give myself a new outlook on life and I set up for myself a goal so far above my previous achievements, that it shocked my friends and relatives when they heard about it.
"Everyone," said Mr. Carnegie, "comes to the earth plane blessed with the priviledge of controlling his mind power and directing it towards whatever ends he may choose. But," he continued, "everyone brings over with him at birth the equivalent of two sealed envelopes, one of which is clearly labeled: The Riches you may enjoy if you take possession of your own mind and direct it to ends of your own choice. And the other is labelled: The Penalties you must pay if you neglect to take possession of your mind and direct it."
"And now, let me reveal to you," said Mr. Carnegie, "the contents of those two sealed envelopes. In the one labeled Riches is this list of blessings:
1 Sound health.
2 Peace of mind.
3 A labor of love of your own choice.
4 Freedom from fear and worry.
5 A positive mental attitude.
6 Material riches of your own choice and quantity."
"In the sealed envelope labeled Penalties," Mr. Carnegie continued, "is this list of the prices one must pay for neglecting to take possession of one's own mind:
1 Ill health.
2 Fear and worry.
3 Indecision and doubt.
4 Frustration and discouragement throughout life.
5 Poverty and want.
6 And a whole flock of evils consisting of envy, greed, jealousy, anger, hatred and superstition."
Now, my mission in life is to help you and everyone who needs my help to open up and use the contents of the sealed envelope labeled Riches. And the starting point from which you must take off if you wish to write your own ticket from here on out, for the remainder of your life, I will describe for you in these simple instructions:
1 – Procure a neat pocket-size notebook. (Or something on the order of this one here, loose leaf affair). And on page one write down a clear description of your major desire in life. The one circumstance, position or thing which you will be willing to accept as your idea of success. And remember before you begin writing, that your only limitations are those which you set up in your own mind or permit others to set up for you.
And 2 – On page two of your notebook write down a clear statement of precisely what you intend to give in return for that which you desire from life. And then start right where you stand now to begin giving.
And 3 – Memorize both of your statements, what you desire and what you intend to give in return for it. And repeat them at least a dozen times daily.
And always end your statements with this expression of gratitude for the blessing with which you were gifted at birth:
"I ask not, oh divine providence, for more riches, but for more wisdom with which to accept and use wisely the riches I received at birth in the form of the power to control and direct my mind to whatever ends I desire."
If you are not too successful or self-satisfied to accept and express this profound prayer; if you accept it and express it in the same spirit of humble sincerity in which I pass it on to you, then you and the better world will reveal itself to you. A world in which you will see reflected the circumstances and the things which you yourself have created."
And now, let me close this, our first visit, with my favorite expression of gratitude: "Oh divine providence, I ask not for more riches, but more wisdom with which to accept and make wiser use of the riches you gave me at birth consisting in the power to control and direct my own mind to whatever ends I desire."
"Whatever the mind can conceive and believe, it can achieve." -Napoleon Hill
–
It's all about mindset, being consistent, persistent, and persevering no matter what!

How do you like my story?
Do you program your subconscious mind?
Leave a comment if you're excited about taking control of your destination by directing your thoughts towards what you want!